1: Recruitment Management:
Excel Recruitment Management Module provides comprehensive module for recruitment which makes the hiring process paperless, efficient and easy to handle. Excel's complete web based recruitment solution facilitates the organization in attracting, finding and recruiting capable candidates. It keeps the entire process organized, on track, systematic, reliable and unbiased from identifying job vacancies till the recruitment of talent pool. Its sophisticated features helps managing database of candidates and picking up the best suitable one.
2: Performance Management:
It has always been nerve testing task to keep track, record and manage employee performance especially when it comes to large organizations. Excel's HRMS provides simple and comprehensive solution that sets milestones, monitors progress, results, and gauge performance of employees. Excel HRMS records the performance so that it can be easily gone through by the manager as well as the employee.
3: Employee Self Service:
This feature allows employees to have full access to their personal information, job duties, performance, remunerations, working hours, holidays, payroll, and benefits etc. Employee Self Service tool enables the employees to enter or edit their personal information, it shares the task of HR team and management hence letting them focus on other important tasks. The employees are kept well informed about income tax, increment, compensation, company's monetary policies like loans, installments, and balance payable, etc. This keeps the organization transparent and employees' trust in the management.
4: Attendance/ Biometric System:
Keeping track of attendance of employees, leaves, and working hours is not an easy job. Excel Attendance Management System makes this job easier. It ensures that employees are working at the right time as per their job requirement and capacity and are being rewarded for their working hours. The biometric system keeps the exact record of attendance and helps in pointing out the late comers and early goers. This feature is very useful for managing time to ensure the productivity of an employee that resultantly benefits to the organization.
5: Payroll Module:
Payroll module gathers the employee data like time, attendance, working hours, calculates the salary with deductions, taxes and produces salary slips. It deals with all aspects of transactions within an organization. It generates and keeps record of pensions, where applicable, reimbursements, loans, employee benefits payouts and other matters of fiscal importance.
6: Profile Management:
Keeping full record of employees' profile is one of the basic and tedious tasks wasting lot of time skimming through files. Excel Profile is web based profile manager, which makes you relief from the stress of papers and files to keep record and manage files of the employees. It keeps the personal information, academic record, past experiences, ad tasks, To Do lists etc.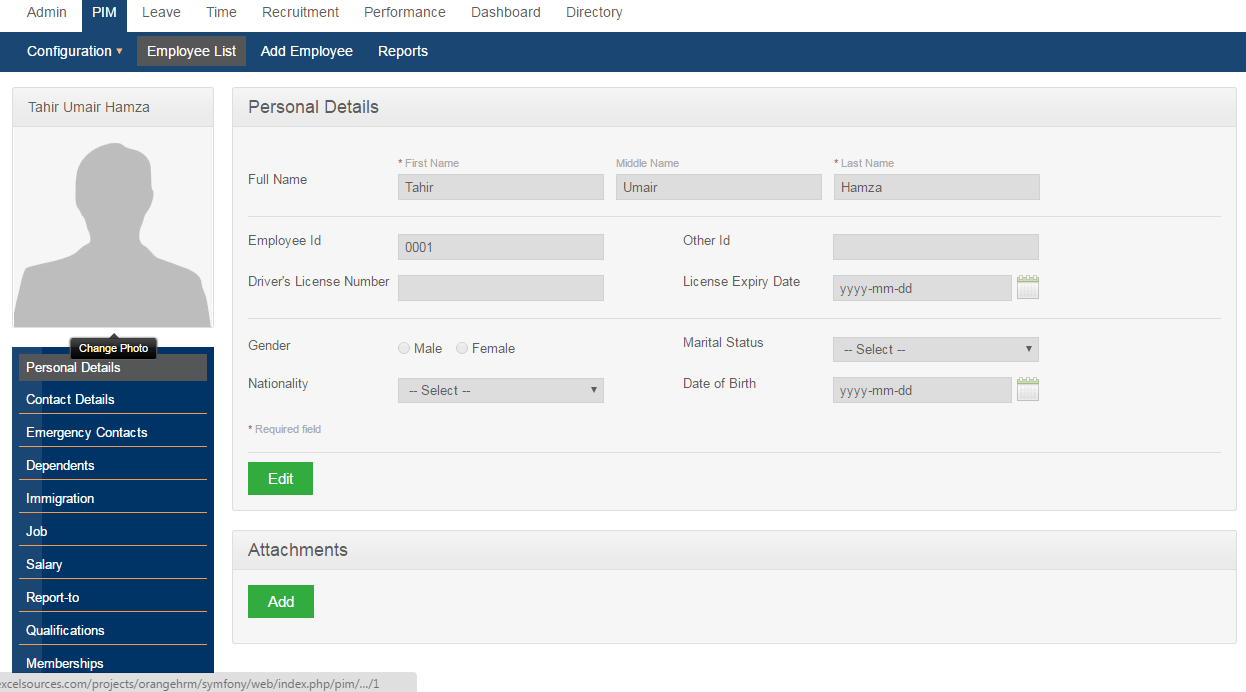 7: Training Management:
Every business needs fresh skills and up-to-date knowledge to grow business. Excel Learning Management module helps in identifying and analyzing training needs and chalking out plans and strategies for such programs be it online or classroom training sessions. Regular training and certification, keep their skills updated and motivation level high, assesses skills, maintains training calendar, feedback on training and courses etc. With Learning Management Excel module, your organization will always retain fresh and up to date skills.
8: Excel Help & Support Module:
Excel's Help and Support Module keeps the managers updated about the looming issues of employees. Through a complaint portal, employees can enter their concerns, questions and grievances. Initially reported at the managerial level, if not resolved, they are reported to higher authorities. In case of emergency, the complaint is indicated as urgent and highlighted red in the system and quick action is taken. This module helps the management remain informed and employees communicated. Key feature of this module is to identify the areas that need attention of senior management, hence, ensuring transparency, redress of grievances and employee satisfaction.